Armed Services
The Christians in Pakistan have served with honor in all three-armed services and other branches of security and law enforcement.  We would like to highlight some of the soldiers, officers and other ranks and will continue to add others in the future.  We salute the armed forces personnel for their service and sacrifices.
Major General Noel Israel Khokhar
Major General Noel Israel Khokhar was born on October 24, 1960, in Lahore. He graduated from FC College Lahore after completing his primary education. He joined the Pak Army 62 PMA Living Course in 1976 and was commissioned in the 9th Medium Regiment of the Pakistan Army Artillery on October 24, 1980. His course was the 62nd PM Living Course in Pakistan's Military History and PM. It has a unique history. On May 9, 2009, Brigadier General Noel Israel Khokhar was promoted to the rank of Major General. He was given command of 23 divisions. In 2011, he was awarded the Hilal-e-Imtiaz-e-Military. He also served as DG ISSRA in the National Defense College. He is also on the editorial board of the Journal of the National Defense University. In August 2016, he retired after a glorious 36-year military career.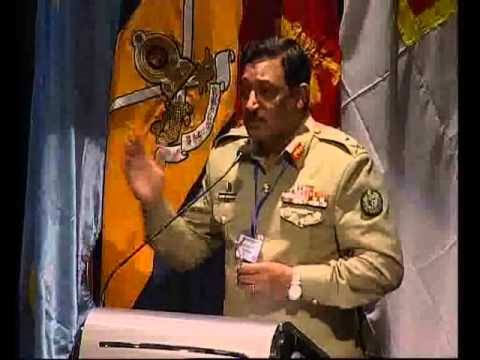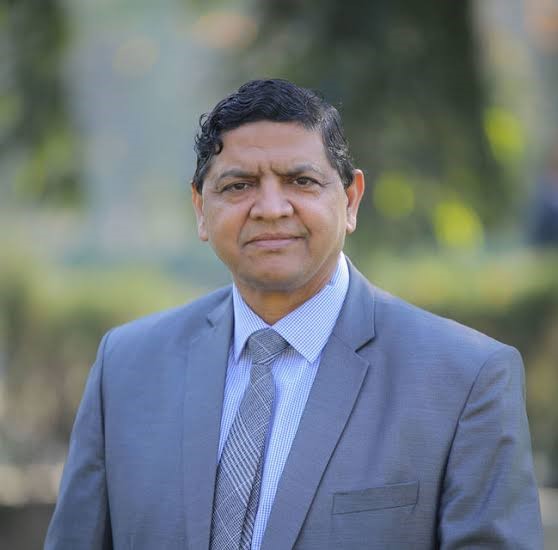 Brigadier (Retd) Dr. Nayyar Firdous.
Dr. Nayyar Firdous was born on 10 December 1961 in Peshawar. He passed out from Kakul in 1984. His native unit was 17 units. He was posted in this unit for some time. After that, he was posted in Education Corps. During this time he was also posted as Major Military College Jhelum-Murree Military College. Brigadier BM Kakul also had Doctor Studies.
The following are the names of the officers who have served in the Pakistan Army since its inception and in the Junior Commission-NOS and other departments of the Pakistan Army.
Brigadier Daniel Austin (Basalt Medal)
Brigadier Daniel Austin (Basalt Medal) He is a Christian military officer who represented Pakistan nationally and internationally. He was commissioned in the Pakistan Army on 13 September 1959. In 1965 and 1971, he fought in the wars with the 12 Cavalry Regiment on the Sialkot front.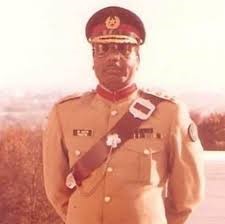 Major Ramon (Ray) Joshua (Basalt Medal)
Major Ramon (Ray) Joshua Medal Basalt was Born on 5 October 1933 in Lahore. After completing his primary education, he graduated from FC College Lahore. He joined Pakistan Millitary Academy through 12th PM Long Course and was commissioned in the Pakistan Army on 18 September 1955 in Armored Corps Regiment 20 Lancers. During his service, he served in various command and staff positions in 15-19 and 20 Lancers. In the 1965 war, Major Joshua was commanding a unit of Milli police in the 6th Armored Division. During the war, his primary responsibility was to assist in keeping the infantry units of the division, artillery and tank troops, and other auxiliary units in the correct position. He fulfilled his professional responsibilities with courage and dignity. He was awarded the Basalt Medal for his performance in the war.
Brigadier
Brigadier Anthony Lamb
Brigadier Stanley Leslie
Brigadier Marvin Codoza (13 Lancers)
Brigadier Daniel Austin (Medal of Basalt)
Brigadier George Knender
Brigadier Sakmara Ernest Jeevan Nandham (Star Imtiaz)
Brigadier FG Panto (Signal Cor)
Brigadier George Albert (Brigade Commander of the 22nd Brigade in the 1971 War)
Brigadier Hillary Zozat (Basalt Star)
Brigadier Uberg
Brigadier Javid Hayat Khan
Brigadier Simon Sharaf
Brigadier William John Kenneth
Brigadier Nayyer Firdos
Brigadier Edgar Felix
Colonel
Colonel Abal John
Colonel Rajkumar T
Colonel KM Ray.
Colonel Albert Nasim
Colonel William John
Colonel Edmund Peters (Commanding Officer 11 Baloch)
Colonel Walter Field (9 artillery)
Colonel JJ Tajik First OTS Course (Commanding Officer 35 Medium Artillery)
Colonel W. Herbert (Commanding Officer 11 Baloch)
Colonel Searle Lee Ann (Commanding – Officer 15 Punjab)
Colonel Azeem Elias
Colonel David Kona
Colonel Anil Madan
Colonel Derek Joseph (Medal of Courage)
Colonel Kanwal
Colonel CL Rath
Colonel Bergenza
Colonel Isaac
Colonel Julius James (Basalt Medal)
Colonel Inam Ul Haq Emanuel (the first Christian officer to join the SSG)
Colonel Irfan
Colonel Adeel Jan
Colonel Ernest Valley
Colonel Omar Khattab
Colonel Akmal Fayas
Colonel Ernest Shams
Colonel Innocent Shams
Colonel Patrick C. Tirney (16 p.m.)
Colonel Javed Jalal
Colonel Roger Tahir
Colonel William Kenneth Brown
Colonel David Winston William (73rd work course)
Colonel Nazish James
Colonel Ranga
Colonel Desmond Peter Orley
Colonel Christopher Abid
Colonel Irfan Gill
Colonel Aaron Samuel
Colonel Cordoza
Colonel David D Souza
Colonel Emmanuel Joshua
Colonel Arun Pervaiz
Colonel Samuel Bashir
Colonel Parman's Mall (60 Punjab)
Colonel Oliver Stanley Isaac.
Martyr
Major Sarmas Rauf Shaheed (Medal of Basalt)
Major Sarmas Rauf Shaheed is a proud descendant of Pakistan who spent more than 20 years of his military service on the battlefields and finally sacrificed his life for his homeland. This martyr of Nawaz Kot was also Kargil Ghazi.
The Role of Christians in the Pakistan Air Force From the founding of Pakistan till today, the role of Christians in the Pakistan Air Force has always been that of Christian officers, Vijay's, NCOs, and other departments. Officer Cadet These cadet officers were martyred in a plane crash on 6 January 1949 while undergoing training.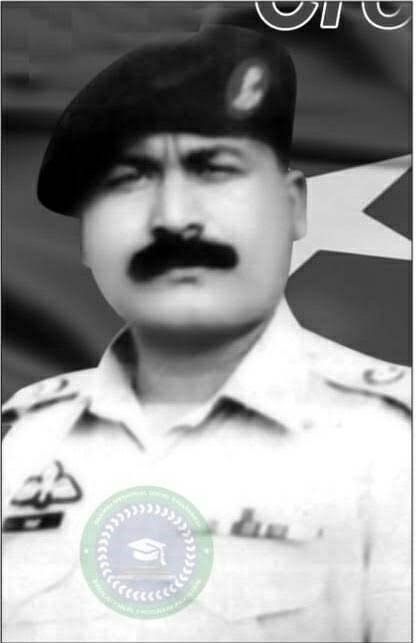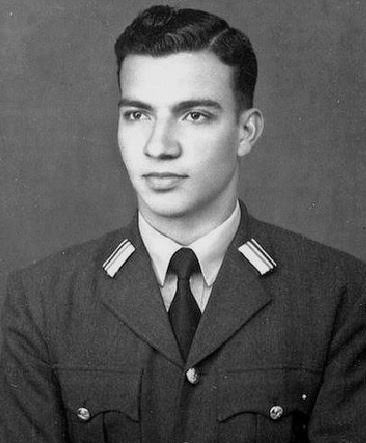 Wing Commander Martyr Marvyn Leslie
Wing Commander Martyr Marvin Leslie Middle Court (Bar to the Star Courage) This great aviator, who won the title of Karachi Front in 1965 and received the Star of Courage, sacrificed his life to defend his beloved homeland in the 1971 war. He was the only officer to receive the Star of Courage twice.
Flying Officer Edwin Felix
Flying Officer Edwin Felix martyred This young officer was martyred while on duty in Quetta on September 5, 1995. He sacrificed his life for the country. Establishment in Pakistan Air Force. From Pakistan till now many Christians have taken commissions and have been appointed to very important positions.
Although in the bureaucracy from the establishment of Pakistan till now but also before the establishment of Pakistan ICS officers who also served Pakistan after Pakistan. Four of the people who passed the CSS exam after the formation of Pakistan have reached the last rung of the bureaucracy.
1 Dilshad Anjumuddin IG Balochistan and Sindh
2 Samuel Joshua Former Ambassador
3 Abraham Joshua Former Pakistan Railways
4 Aaron Mill Chairman Railway.
PAF Pakistan Air Force From the founding of Pakistan until now, many Christians have taken commissions and held important positions.
Air Vice-Marshal
Air Vice Marshal Orton Steven Joseph ( AS Joseph )
Air Vice Marshal Eric G. Hall (SJ)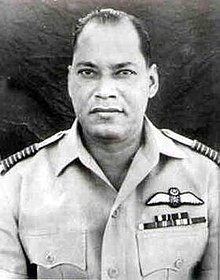 Air Vice Marshal MJ  O'Brien

Air Commodore
Air Commodore Nazir Latif (Star of Courage _ Star of Basalt)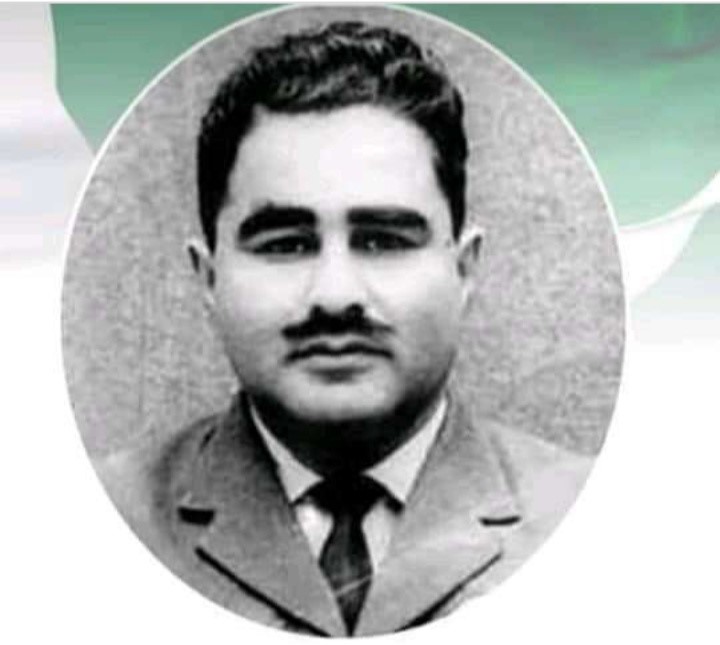 Air Commodore PD Callaghan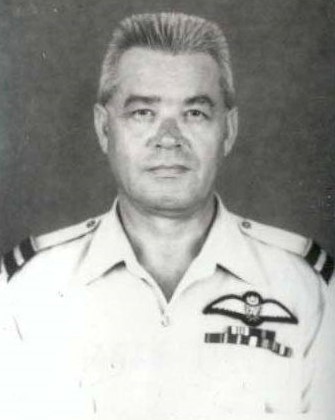 Air Commodore Gerod Kenneth Green (Basalt Star)
Air Commodore Weldy Slajoseph Marine Troukz
Air Commodore Charles Herbert Zozat (Medal of Distinction _ Star Basalt)
Group Captain
Group Captain John Alfred Carpet
Group Captain HMC Misra
Group Captain Cecil Chaudhry (Sitara Jurat _ Sitara Basalt)
Group Captain Simon Jacob
Group Captain James Luke (Basalt Medal)
Group Captain Ronald Khokhar
Wing Commander
1) Wing Commander Ibrahim Qaiser
2) Wing Commander Samuel Pervaiz
3) Wing Commander Anthony Chaudhry
4) Wing Commander John M. Joseph
5) Wing Commander VD Marastan
6) Wing Commander Alec Nathaniel
7) Wing Commander Alan Robinson
8) Wing Commander Zahir Masi
9) Wing Commander Kamran Gill
Squadron Leader
1) Squadron Leader JK Zromasky
2) Squadron Leader J. Z. Mcooll Musky
3) Squadron Leader L. Arcolin
4) Squadron Leader Asher Javed
5) Squadron Leader Nabil Ray
6) Squadron Leader GM Candy Lake
7) Squadron Leader P. Heidi enger
8) Squadron Leader Nadeem Justin
9) Squadron Leader Sohail Edgar James
10) Squadron Leader Arjmand Michael Samuel (wielding a sword)
11) Squadron Leader Khan Samuel Akmal Channan
12) Squadron Leader Faiz Niaz Bhatti
13) Squadron Leader Frank D Silva
14) Squadron Leader Saleem Leon Hacken
15) Squadron Leader Peter Christy
Flight Lieutenant
1) Flight Lieutenant M. Gorzulo
2) Flight Lieutenant Dodak
3) Flight Lieutenant W Dobarzenckey
4) Flight Lieutenant Qazi Mir Azik
5) Flight Lieutenant C. Tarkovsky
6) Flight Lieutenant BJ Kaz Merack
7) Flight Lieutenant A. Galba
8) Flight Lieutenant W. Banich League Salah
9) Flight Lieutenant Berouz Whiskey
10) Flight Lieutenant Leslie Samuel
11) Flight Lieutenant Anthony Vincent
12) Flight Lieutenant Martin Keith Lal
13) Flight Lieutenant M. Malinow Visky
14) Flight Lieutenant Herbert Winston Highland
15) Flight Lieutenant SK Soz
16) Flight Lieutenant Peter Joseph
17) Flight Lieutenant Synckey Wis
18) Flight Lieutenant GT Clifton
19) Flight Lieutenant Arthur Haroon
20) Flight Lieutenant Mukhtar Yaqub
21) Flight Lieutenant HG Masih
22) Flight Lieutenant SNG Herbert Sharif
23) Flight Lieutenant Peter Denis
24) Flight Lieutenant Kamran Bashir
Flying officer
1) Flying Officer W Elder
2) Flying Officer Eledros
3) Flying Officer HD Massy
4) Flying Officer Francizik
5) Flying Officer S.W.Tronic Zeskey
6) Flying Officer MJ Max Mowles
7) Flying Officer Heszolis
8) Flying Officer LW Hayes Dunkor
9) Flying Officer J. Saleem
10) Flying Officer Asif Edwin Felix (Martyr)
11) Flying Officer Rogers
12) Flying Officer Fligal Spancy
13) Flying Officer Roman Kozak
14) Flying Officer P. Dayal
15) Flying Officer Anthony Zebig Newjedress Zack
16) Flying Officer Kosa Ko Visky
17) Flying Officer AA Dean
Christians in the Pakistan Navy have served and continue to serve in every field since the founding of Pakistan. The names of these Christians are as follows.
1) Rare Admiral Leslie Norman Gavin (Deputy Naval Chief) (Star Basalt, Star Imtiaz Milli
2) Commodore Mansour Al-Alam (Star Basalt)
3) Captain David Smith (Honorary Sword Winner)
4) Commander D'Souza
5) Commander Saleem Matthew
6) Commander Austain Luc D Souza
7) Commander Arthur Kodoza
8) Commander Tanveer Shahid
9) Commander Kamran Christie
10) Lieutenant Commander Frank Joseph (Basalt Medal)
11) Lieutenant Commander Jocam Berganza
12) Lieutenant Commander Naveed Shah
13) Lieutenant Commander Tahir Zaigham Hakim
14) Lieutenant George Ghulam
15) Lieutenant Commander Phillips Mainz
16) Lieutenant Lucky Johnson
17) Lieutenant France Matthew.
Pilot Officer
1) Pilot Officer MA Perrell
2) Pilot Officer R_ AD Sorza
3) Pilot Officer Surjit Rai